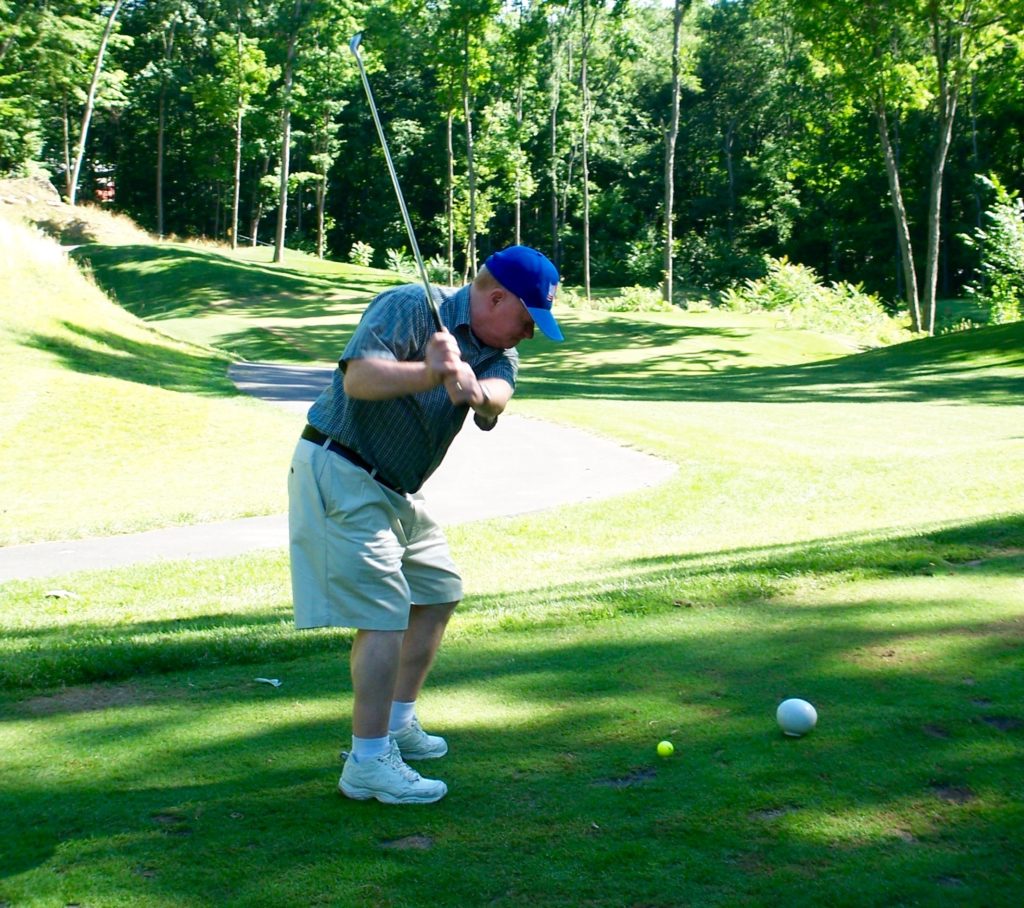 Do you have an interest in taking up golf as a hobby? Maybe you've got friends that play, or have passed a golf course and thought it looked nice?
Perhaps you've played mini golf or have been to a driving range, but still have trepidation about actually taking up the game? Or maybe like many non-golfers, you're just wondering what all the fuss is about?
Well we here at GolfStinks understand – you have questions and deserve answers. So without further ado, here's 10 things you've always wanted to know about golf (but were probably afraid to ask)…
Are all golfers old, white men?

Truth be told, the majority of golfers out on the course will be white men over age 50. The United States Golf Association (USGA) has aspirations to diversify the game, but it's been slow-going. This doesn't mean golf's completely void of diversification as 23% of players are female, while 20% belong to a minority group. Meanwhile, nearly 40% are actually under the age of 50. While these numbers aren't all that spectacular, they shouldn't deter you from giving golf a try. Here's a website that's completely bucking this trend.

Is golf really that expensive?

In short, kind of. New clubs, shoes and other golf equipment will cost at least several hundred dollars just to get you started. Sure, much of this stuff can be found secondhand, but you'll still need to pay to play each time you go. Statistics show the average annual household income of a golfer is $95,000, which suggests folks of lower income simply can't afford the game. In this regard, golf really needs to be more accessible to a wider range of folks. But the good news is you can play golf on a budget if you try. Playing only 9-holes or taking advantage of the twilight rates are just two (albeit rather weak) examples.

Is mini golf the same as regular golf on a smaller scale?


Don't be embarrassed to ask this question as many others wonder the same thing! Contrary to its name, mini golf is not simply a miniature version of golf. The two may appear similar, but in reality they are vastly different and individually unique. And just because you enjoy mini golf does not mean you will enjoy regular golf and vice versa – they are two completely different games.

I've heard golf is really hard. Is it?

You've heard right – golf is really hard. The pros might make it look easy, but they comprise less than 1% of golfers. This is why golf gadgets, books and teaching pros are staying in business. The game is woefully challenging and extremely difficult to master. It takes skill, athleticism and a tough mental prowess. But relax, you don't have to be good at golf to enjoy it – simply getting out in nature, hanging out with friends and playing the game at your own level can be wonderfully satisfying in and of itself.

Does playing golf really take all day?

Certainly not all day. They say golf "should" take 3-4 hours, but an 18-hole round can easily take 5+ hours – especially when the course is full, like on a weekend. Players lollygagging on the course (AKA "slow play") is a big problem with golf. Some of this has to do with the golfers themselves and some has to do with the ridiculously complicated USGA rule book (which is another story entirely). Similar to playing on a budget, you should consider only 9-holes when playing on a tight schedule.

I've heard you can only have fun golfing if you're drunk – is this true?

Sadly, for some this is true. Since golf is played at a more relaxed pace compared to other sports, it is possible to enjoy a cold beverage whilst meandering around the course. As a result, some players take it too far and think drunkenness and golf go hand-in-hand. By all means, have a beer or two during your round. And if you want to get obliterated, feel free to do that in the 19th hole afterwards. But if you have to get plastered while actually playing, perhaps that's a sign golf isn't for you.

Is driving the golf cart really that much fun?

Yes and no. Non-golfers always have interest in driving the golf cart because it's something they can relate to – to them it's like a go-kart and who doesn't like go-karts? Sure, it's nice to be off-roading in a little buggy with the wind whipping through your hair, but at the end of the day it's simply a mode of transportation with space to stow your equipment. To be honest, most of the GolfStinks crew enjoys walking the course over riding.

Do I really have to wear those "golf" clothes?

Thank God no! Not long ago it was a different story. But with golf participation down, courses have relaxed their rules somewhat. Newer, more stylish athletic gear has also spruced-up an otherwise stuffy old look. And though shirts with collars are still mandatory attire at a majority of golf establishments, it's fairly common to get away with a nice crew neck nowadays.

Why is golf on TV so boring?

This is an easy one – it's because watching people play golf IS boring. It's typically quiet and there's not much action going on. But once you're out on that course and steeped in a competitive round, boring is the last thing you'd call it. Golf has to be experienced, not witnessed. If you can forget about what you see on TV and just get out there and play the game yourself, then you will begin to understand why millions of people love golf.

I stink at golf. Should I really be playing on a "good" golf course?

Absolutely! First of all, you should never feel embarrassment over your poor play because you're not alone – nearly half of all golfers can't shoot below 100 and 75% can't break 90 (for all the non-golfers out there, 72 or lower would be what the typical pro shoots). Secondly, golf courses are there for us to enjoy – regardless of our skill level (that's why there are different tee-boxes). You should never feel like you've wasted your time or money on an awesome course simply because you've played poorly there. If we've said this once, we've said it a thousand times: Golf is so much more than your final score.