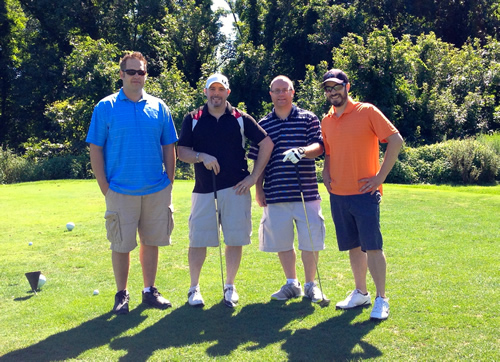 A GOLF BLOG FOR THE REST OF US
We exist for the average hack. Funny, snarky and sometimes dead serious, together we can take the frustration out of golf!
Coming to grips with the fact that you aren't very good at something you enjoy can understandably be frustrating. But there's no need to fret, because here's a secret: You don't have to be good at a sport to love it!
The GolfStinks blog, which began back in 2009, helps you appreciate your love for golf even though you might "stink" at it! We churn-out golf content a true weekend hack can appreciate (instead of going on ad nauseam about the pro tours, or providing excessive and confusing swing advice).
At GolfStinks.com you'll find posts about:
Hilarious (and sometimes serious) golf observations and insights: Rants on slow play and equipment prices; musings on golf's impact on the environment; and opinions about the future of golf. In addition, we receive plenty of books, apparel and products to review – and we mean products that are really useful (no crazy golf training aids or gadgets here)!
In short, the Golf Stinks blog will keep you entertained, with no pressure to improve your handicap. Together, we can take the frustration out of golf!
Contributors/Co-founders: Stinky Golfers Chris, Greg, Pete & Tom
Check out some of our recent posts: