A GOLF BLOG FOR THE REST OF US
We exist for the average hack. Funny, snarky and sometimes dead serious, together we can take the frustration out of golf!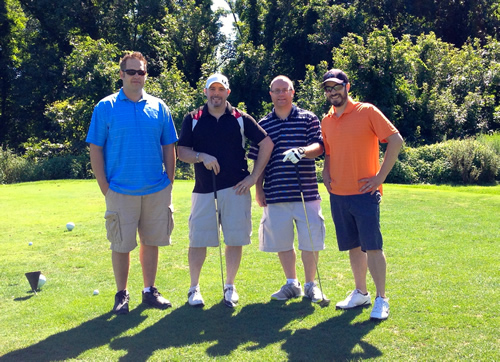 ---
For some reason I read more and more articles on this site, and came around to the stinky golfer philosophy. Yeah, I stink at golf, so be it. Yesterday and today I went out, pulled off some impressive thins, fats, shanks, made the usual amount of doubles and triples (and worse), and ya know what? It didn't bother me because I stink at golf. Thanks to the writers of this blog, for showing me a way to enjoy this game. Cheers – A Reformed Golfer
The idea for a site like GolfStinks came to me one day when I realized the vast majority of golfers are, like me, pretty wretched at this game…I wanted a place where you could appreciate golf, but still be cool with the fact that you stink at it. – Stinky Golfer Greg, Co-founder, GolfStinks.com
The Golf Stinks blog will keep you entertained, with no pressure to improve your handicap. Together, we can take the frustration out of golf!
Contributors/Co-founders: Stinky Golfers Chris, Greg, Pete & Tom
Check out some of our recent posts: