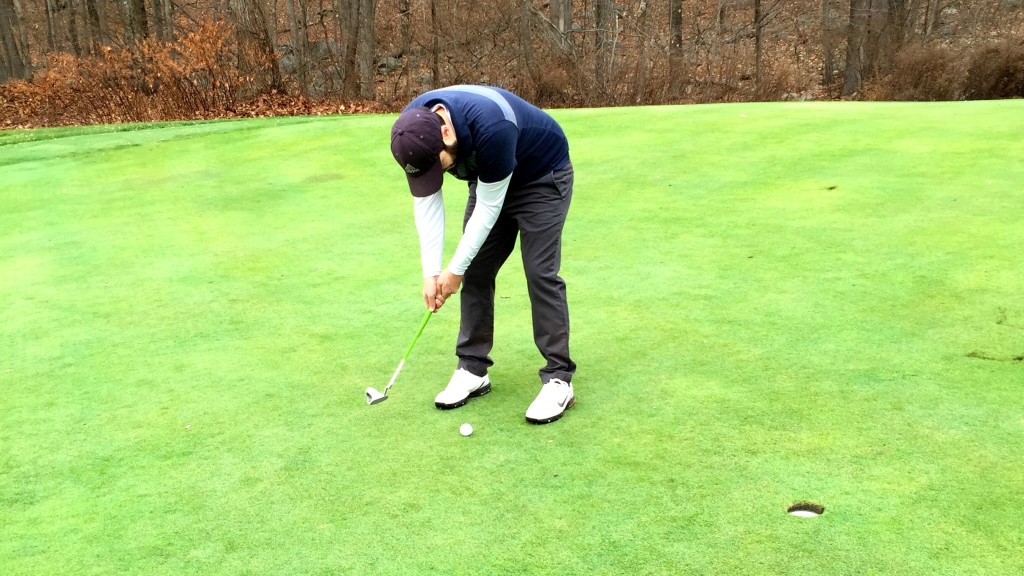 Look, I get it – golf is hard. But for many, winter represents a time to work on improving our games for the season ahead. And although we all have good intentions, we typically fall short of our goals.
We hit into a net or simulator; practice our chipping and putting; read books and articles to tweak our swings; buy new (and supposedly better) equipment; and maybe even take a lesson or two from the local pro. But how much of that really helps once we're back out on the course? Well, if you're like most golfers, it doesn't help much.
But don't fret, because there are good reasons why next season won't be much different than this season…at least in terms of your score (see below). Keep in mind these 5 reasons are not intended to help your game as much as they are intended to help you put into perspective your relationship with the game.
Golf requires a fair-amount of athletic ability. Contrary to what many non-golfers believe, the golf swing is actually a complex series of muscle movements that must be timed perfectly. This not only requires said muscles (both upper- and lower-body) to flex in an unrestricted manner, but also necessitates sharp hand-eye coordination. It's fairly obvious (as with most sports) that many folks simply do not possess the strength and/or coordination needed to be truly good at the game.
Golf requires a fair-amount of mental ability. As most new golfers realize fairly quickly, a good part of the game is mental. In fact, there's probably nearly as many books dedicated to the mental-side of golf than those dedicated to swing mechanics. The one trait all great golfers have in common (more so than how perfect their swing is) is how cool they can be under pressure. It's this unwavering calm that helps them sink a 6-foot putt when millions are on the line and millions are watching. We weekenders have trouble making a 6-foot putt when a few bucks are on the line and three people are watching.
Golf requires a fair-amount of practice. Six hours a day – that's how much time the average aspiring golfer practices to perfect their skills. And keep in mind, this is already after they've recognized they have the athletic and mental abilities necessary. How realistic is this for weekend golfers? It's not realistic at all for me – I'm lucky to get out and play a few times a month, let alone find additional time to practice! And this leads us to…
Golf requires a fair-amount of money. How much money have you spent on lessons, books, equipment and endless buckets of range balls over the years? Imagine quitting your job and doing the aforementioned for 6 hours a day – would you be able to afford it? I imagine many of us would not.
Golf requires consistent results. So you have the athletic ability; the mental ability; and are able to fund and find the practice time. Let's face it, you're a good golfer – probably even scratch. But can you play well consistently? The best golfers (like those on tour vs. say, your club pro) have figured out how to put up consistent results day-in and day-out – week-in and week-out – year-in and year-out. I can't figure out how to be consistent within the same hole! I hit a great drive and then flub my approach. I'll chip it close, but then miss the 5-footer for par. It's the story of my (and many others) life on the course. But you shouldn't let this get you down because…
Even though this isn't the most encouraging list for average golfers, that wasn't the point. The point was to help you understand that this game – from the standpoint of the recreational player – isn't supposed to be about playing well. It's supposed to be about enjoyment – regardless of the final number on your scorecard.
The reality is it's so easy to get frustrated with this game. But when you take a look at what it takes to really play this game well, one has to recognize the ridiculousness of getting frustrated at all.
For those aspiring golfers who have the talent and time, I say go for it – follow your dream because there are so very few great golfers out there. But for the rest of us, let's appreciate this game for our reasons: Fun, sport, relaxation, camaraderie, exercise – recreation! Golf is a game, you should have fun playing it.