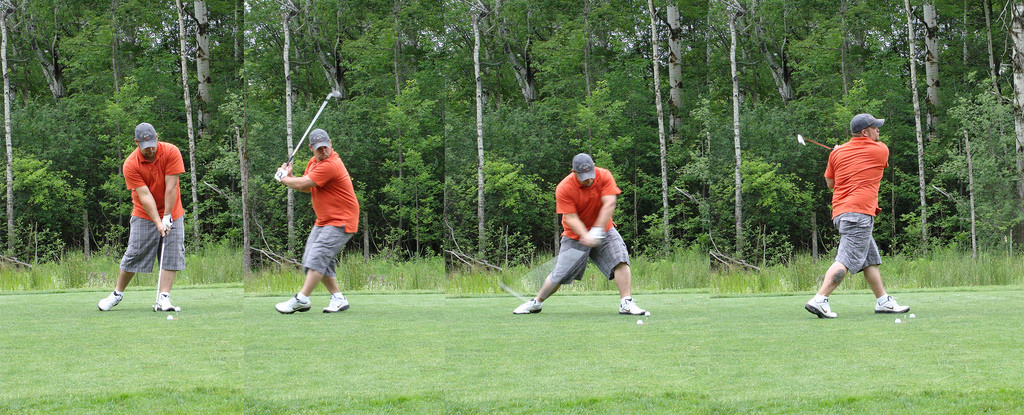 Let's face it, you stink at golf. Most golfers accept this – especially those who can't break 100. But even if you come close to par once in a while, you still kinda stink. I mean sure, a 10 handicap is a much better player than a 20 handicap, but in the bigger scheme of things, that's kind of like splitting hairs, don't you think?
Whether you're a 10 handicap, a 15, a 20 or even a 5 – the reality is, you're probably not going to make the pro tour anytime soon. Why? Because you stink at golf. Now I realize some of you might take umbrage with this, so here are a few reasons to prove my point…
#1: You Most Likely Don't Play Enough.
How much do you think you'd need to play/practice golf in order to be really good? Once a week? Sorry, not gonna cut it. Honestly, most average golfers play just a handful of times per year – so playing once a week would be fairly frequent, generally speaking. But in reality, once a week falls well short of what's needed. Most aspiring tour players practice a minimum of 6 hours a day (and that's not including the time they're actually playing a round). For most of us, this is simply unrealistic. But even if we could spend hours a day working on our game, we'd have to know what we're doing – which means we'd need a good teacher, because…
#2: You Probably Learned to Play the Wrong Way.
Most average golfers learned to play from other average golfers – friends and family members who played. Thus, we were messed up from the beginning. When you finally do go see a pro, you find the learning curve is much greater – even employing the correct grip will feel so uncomfortable, you'll probably revert back to your old, incorrect grip before long. Practice only makes perfect if you're practicing correctly – maybe you should invest in a complete instructional program, like Bird Golf, which has some of the best golf schools out there. Or start reading how to become better, by checking out the Bird Golf blog. In any event, learning to play golf correctly and playing way more frequently are two big steps to playing better. But then again, there's also the fact that…
#3: You Just Might Not Have the Raw Talent.
Lessons and practice will only get you so far. In the end, you'll have to have a bit of talent somewhere within those bones of yours in order to be truly good at golf. Consider the difference between your local club pro and a player on tour. Both have practiced their butts off over the years; both have learned the proper mechanics; and both are scratch golfers. Yet most club pros couldn't make it on the tour because the raw talent that guys like Rory and Tiger possess greatly exceeds the talent of your average zero handicapper. And talent isn't just athletic ability either – in golf, controlling your mental game is a talent in and of itself. Pro tour golfers are excellent managers of the space between their ears and this might be the greatest separation between a tour player and a club pro.
So now that I've pointed out just how virtually impossible it is to be a really good golfer, where does that leave us? Well, for most of us, it leaves us right back where we started…a stinky golfer, which based on my logic above is anyone who scores over par (which is most everyone). But that's OK! Because if you can accept your place in the golf world, then you are ready to put this "good golfer" stuff behind you and move forward with just playing this game for fun. After all, that is why you play, isn't it?