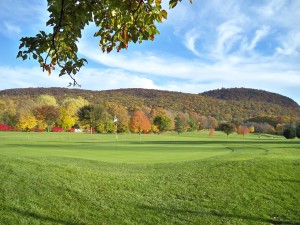 Several years ago, I began playing a different golf course every time out (which was initiated through a quest I was on to play every public 18-hole golf course in my state). Anyway, after visiting about 20 or 30 (there were over 60 total), they all began meshing together in my mind – I couldn't distinguish one from the next.
So, I began rating them on five criteria:
Difficulty
Layout
Grooming
Hospitality
Scenery
I felt that the five criteria above, when taken as a whole, produced the best way to ascertain how "good" a golf course is. For example, nice grooming or beautiful scenery might entice me to remember a particular course and convince me to come back again. Whereas an extremely difficult course or one with poor customer service might convince me to stay away.
Ultimately, it was these criteria that found their way into the rating system on Golfstinks.com. It's true – you can become a member (for free) and start rating all the places you've golfed using our database of over 18,000 courses!
But periodically, we like to know these criteria are weighted properly. And to that end, we would like you to help us establish what is the most important feature on a golf course. By taking the poll below, you can help us do just that! And to make things even more interesting, we've added one more criteria currently not included in our rating formula: Price.
So, take the poll and then login to Golfstinks to start rating and reviewing the golf courses you've played – with a little help from golfers like you, we can create the best golf course review and ratings database on the web!

Loading ...