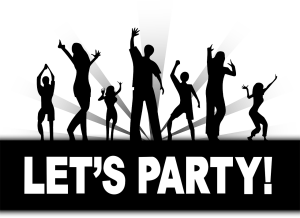 As the Masters gets closer I've been thinking; Why not have a Masters party! Normally, when we associate throwing a party for a sporting event it's usually the Super Bowl. It's time to change that. I understand baseball and basketball could have scheduling conflicts with their championships because they are best out of 7 and fall on any given day. Not golf, my friend.
Golf tournaments start on Thursday and 99% of the time end on Sunday. It's a set schedule we can plan around. As an added bonus there are 4 majors. That's 4 opportunities if you ask me. It couldn't work out any better especially considering the warmer weather during golf season.
So how does this thing go down? It's simple, just like in golf we can approach this like a hack, amateur or pro.  As a hack,  you invite your buddies over on Sunday, throw out some grub and play drinking games that coincide with the tournament. For instance, when Tiger or whoever misses the fairway, you drink. As an amateur,  you follow the same outline as a hack but the festivities run from Saturday to Sunday. Also, you class it up a bit.  You know, have different flavor wings instead of just Buffalo and maybe a couple imported beers as well.
As a pro, it is our job to perform as such. We must adhere to very strict rules. So, following the basic outline of an amateur, we again raise the standard. No paper plates, plastic cutlery or plastic glasses. We begin on Monday and continue to Sunday. This includes "practice rounds" and the tournament. Most importantly, we are pro's, a green jacket must be worn the whole week.
I think I'm on to something here…
Hit'em long…yell FORE!!!