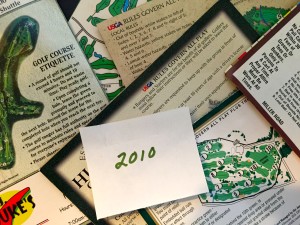 I remember in my single without children days, I would play 50 or more rounds of golf a year. Ah, those were the days…
But I always felt that 50 rounds a year was a bit higher than average – sure, retirees with memberships probably play more than that and pros are in a league of their own. But I'd say the average golfer plays more like 10 – 25 times annually.
So when I played just 7 times in 2011 (due to becoming a first-time parent at the end of 2010), I felt my 14 rounds in 2012 were somewhat average. Obviously people in warmer climates (I live in New England) have the opportunity to play more, but do they?
Not that this blog is the perfect random sample, but let's put it to the test. How many golf rounds (on average) do you play in a year?

Loading ...