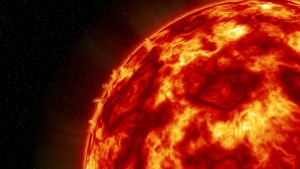 For the last few weeks here in the northeastern part of the United States, it's been downright disgusting. In the mid-90's with high humidity, when we did get a recent day in the high 80's, it felt like autumn was upon us.
I don't have to tell you this is not ideal golf weather. In places like southern Arizona, summertime is golf's off-season – where 100+ temperatures force golfers indoors, waiting in anticipation for the winter months (which are typically in mid 60's). But in places like Connecticut, where golf courses are generally covered in snow a portion of the year, one feels like they can't waste a perfectly good sunny (albeit hot) day on the links.
It was that mindset that almost did me in a few years back when we decided to play on a scorching-hot day. Around the 16th hole, me and another one of my golf buddies almost bit the dust. We literally had to stop, sit down in the middle of the fairway and put a wet towel over our heads.
About five minutes later, we were back on our feet and ultimately were able to finish our round. But that was a wake-up call for me. As we were driving home that day, we passed a bank that had the time and temp displayed on it's parking lot sign: 3:35PM, 103 degrees.
103 degrees. That's nuts. But there we were – out on the course…playing 18-holes no less! Now I'm not saying I would never play golf when the temperature is over 100 again. I'm just saying I'd be more prepared – drinking more water and slowing it down a bit.
And this leads me to today's poll. At what point is it too hot to play golf? 100 degrees? 90 degrees? Never? So let us know when you'd throw in the towel (if ever).

Loading ...