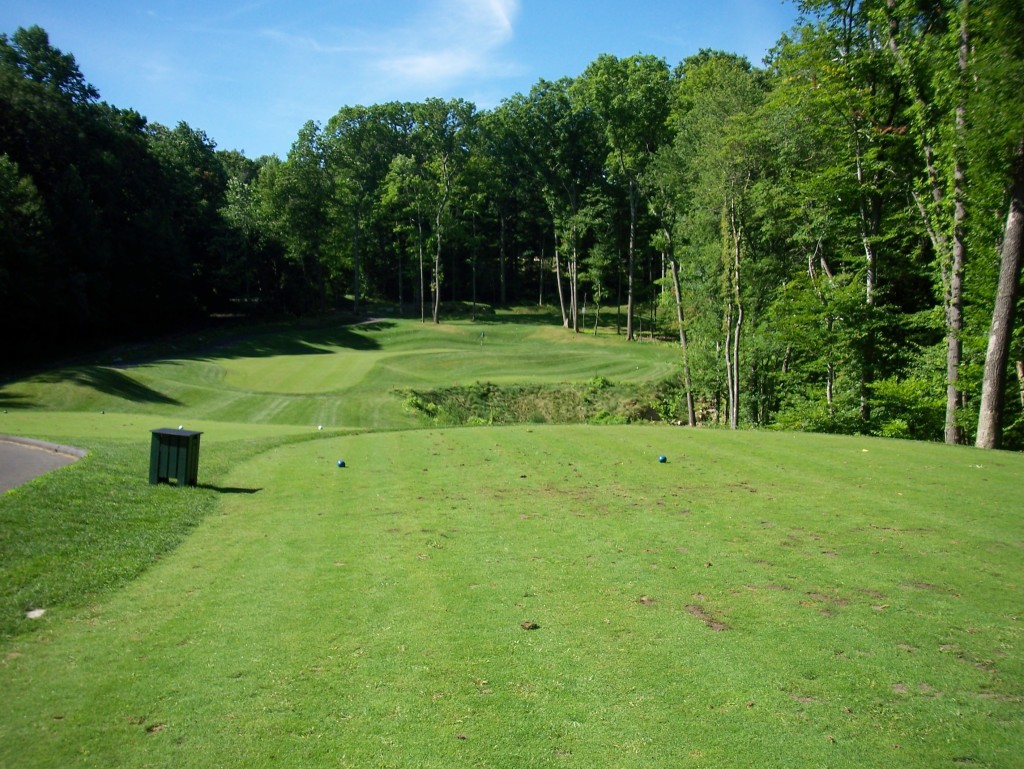 In my post last week, I made a rather strong statement that I could be playing at either St. Andrews or some pitch n' putt somewhere and it wouldn't make much of a difference to me. I went on to explain that it doesn't matter where I play…that once I strap the old clubs on my back, my golf pilgrimage begins.
That statement was, for the most part, true. Yet of the hundreds of golf courses I've played in my lifetime, an extremely small percentage of them were of the executive or par 3 caliber. You may be wondering why. Why would this self-procliamed lover of all golf courses – a man who has played all the public 18-hole courses in his home state for the sheer fun of it (good ones and bad alike)…why would he have something against par 3 and executive courses?
I've pondered this question myself from time-to-time. And to tell you the truth, the truth hurts. You see, the reality is, I'm a bit particular…well, OK – call me anal. I'm like this about most things in my life and golf is no exception. Move a notepad on my desk and I move it back to its exact original position; when I read a book, I must read all the reviews on the inside flap, the editors note and the acknowledgments; and if you book a tee-time at a course where par is less than 69, my universe is thrown out of whack somewhat.
No par 5's?? Par for the course is 54??? How am I supposed to test out my new driver???? *BAM!* Universe out of whack, planets misaligned, etc., etc. The last time I played a "short" course (I actually had to go look this up) was July 21, 2007 – three years ago. Before that? Your guess is as good as mine.
I can tell you that three years ago I acquiesced because of my playing partners. Stinky Golfer Tom and I were playing with our dads – both of whom are in their 70s. Tom's dad had grown fond of a 9-hole, par 33 course that had recently opened up in our area and suggested we all play there.
Par 33. My mind instantly imagined windmills and a clown's mouth. Why? I knew this wasn't putt-putt golf, but I just couldn't help myself. I've turned into a golf course profiler…I should be ashamed of myself! Of course the place was great (see photo at top). And true to my post from last week – once I teed-off, I was very much enjoying myself – as if the course was much more grandiose.
But I haven't been back since. And I haven't played another par 3 or executive course since either. I know if…er, when I do again, I probably will still enjoy myself once I'm out on the course. But as far as when that will be? Hmmm, perhaps talk to me again in another three years.