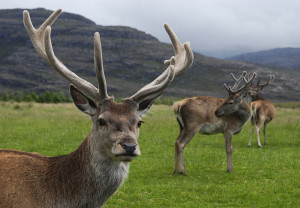 What the…? Yesterday, I decided to see what's new in golf and in doing so, the headlines had me shoot soda out of my nose because I was laughing so hard. I feel like I have been under a rock with the happenings in pro golf. I don't even know where to start.
Well, for starters I see the headlines "Phelps signs with Ping". I'm thinking to myself how funny it would be if this was Michael Phelps…it was. Ok, he must be a pretty damn good golfer to be picked up by Ping or is it some marketing ploy to have famous people endorsing your product? Although, Phelps does have aspirations to return to the Olympics in 2016 only this time as a smoker…I mean golfer. Oops…
What really had me in hysterics was the story of Vijay Singh pulling out of the Phoenix Open because he was taking some deer antler velvet concoction. I do admire the honesty this man has but really, deer antlers? Maybe this deer antler velvet potion contains a substance that could be a performance enhancing drug but come on Vijay, everybody knows a tall glass of bull urine is the way to go before a round! Just ask John Daly, oh wait that's vodka.
Speaking of the Phoenix Open and John Daly, a buddy of mine that lives in the area mentioned he will be attending today's activities at the TPC Scottsdale. Pretty cool! I wouldn't mind being there this weekend. An event like that has got to have a ton of stuff to check out. So I asked him what his plan of action was for today…his answer? Get drunk. WTF!
Hit'em long…yell FORE!!!