Golfers are more at-risk for sun-related diseases. Do you apply sunscreen before and during each 9- or 18-hole round? If not, you should and here's why.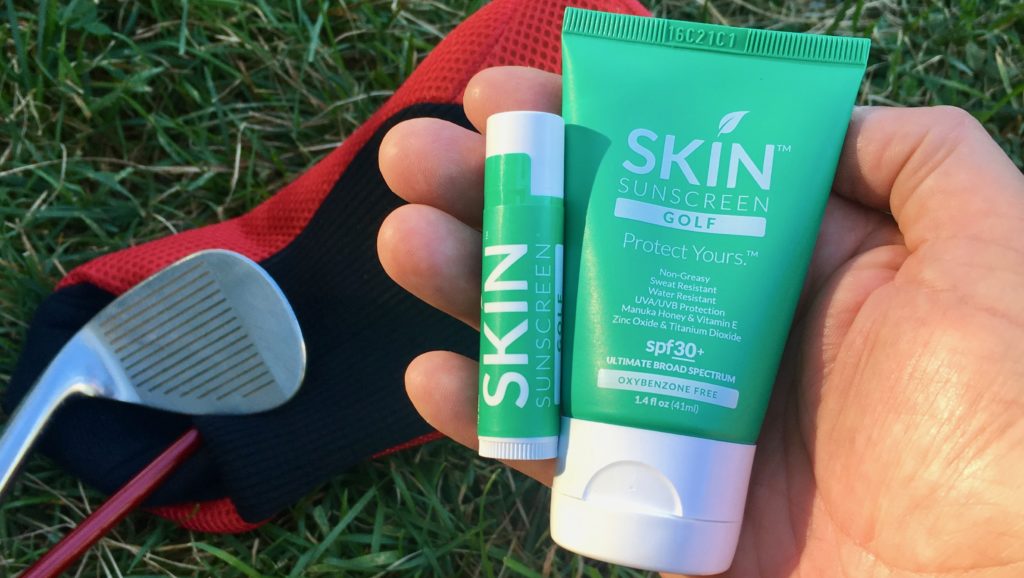 Now be honest, do you liberally apply sunscreen before every round of golf? I certainly didn't. My first decade on the links was largely sunblock-free.
My neck suffered the most. It would inevitably burn at some point during the summer and then turn a deep tan. And once it had tanned, I figured, why should I apply sunscreen now?
Most of us who enjoy the game end up having the "golfers" tan. You know; your arms from the elbows down; neck; and legs from the knees down to our ankles are tan but nothing else. We joke about it, but it's no laughing matter.
The Facts Are Scary
A 2014 PGATour.com article highlights how golfers are at a greater risk for sun-related diseases:
Golfers spend a significant amount of time outdoors so they're definitely at a higher risk than the average person…We see a lot of golfers and tennis players. They have signs of more damage than the average patient and it manifests itself at an earlier age…Treatment of non-melanoma skin cancers increased by nearly 77 percent between 1992 and 2006 and one in five Americans will develop some kind of skin cancer over the course of their lifetime.
The Solution – Apply Sunscreen!
Just after we tied-the-knot, my wife shared similar stats around the dangers of prolonged sun exposure and sunblock quickly became part of my pre-golf routine. And I urge you to do the same.
Because golfers are at a higher risk, there are sunscreens specifically for them. As such, the good folks over at SKINSunscreen GOLF sent us some samples to try-out. Their formula is non-greasy; sweat and water resistant; provides UVA/UVB protection; and is Oxybenzone free.
From their website:
As we demonstrated the need for awareness for sunscreen to young golfers and their families, it became apparent to us that this proactive measure – applying sunscreen — is every bit as important to the outdoor athlete as is the warm up on the driving range or stretching before your round.
I can apply SKIN Sunscreen GOLF to my neck, ears, face and arms right on the first tee and not have any greasy residue left on my hands to mess with my grip. They even sent along a sunscreen lip balm to boot! And the stuff really works – at spf30+, it keeps you protected while you're out on the links (doctors recommend reapplying all sunscreen brands every 90 minutes – or if you're like me, just reapply at the turn).
One of the great things about golf is it's a game you can play well-past retirement age. Protect yourself and get the most out of it!
Hit 'em Long; Yell FORE; Apply Sunscreen Liberally!