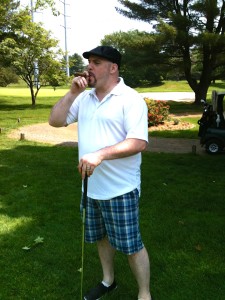 Need to shop for a golfer this holiday season? Well, don't waste your money on golf clubs, apparel or even golf balls. These items can be pricey and besides, most golfers are very particular about their golf equipment and clothing choices. Plus non-golfers have a hard-enough time deciphering between a putter and a driver, let alone a Pro V1 and a Top Flite. Our two-cents is to just steer-clear.
Game-improvement items are also not a good idea. Swing gadgets and gizmos will only increase the average hack's frustration out on the links, causing them to rue the day they received your gift.
So, what should you do?
Well, we here at GolfStinks suggest you buy things to help them relax instead. Allow them to appreciate the golf lifestyle they love and forget about their wretched play during the season. And with that in mind, we'd like to present a more realistic golf gift guide…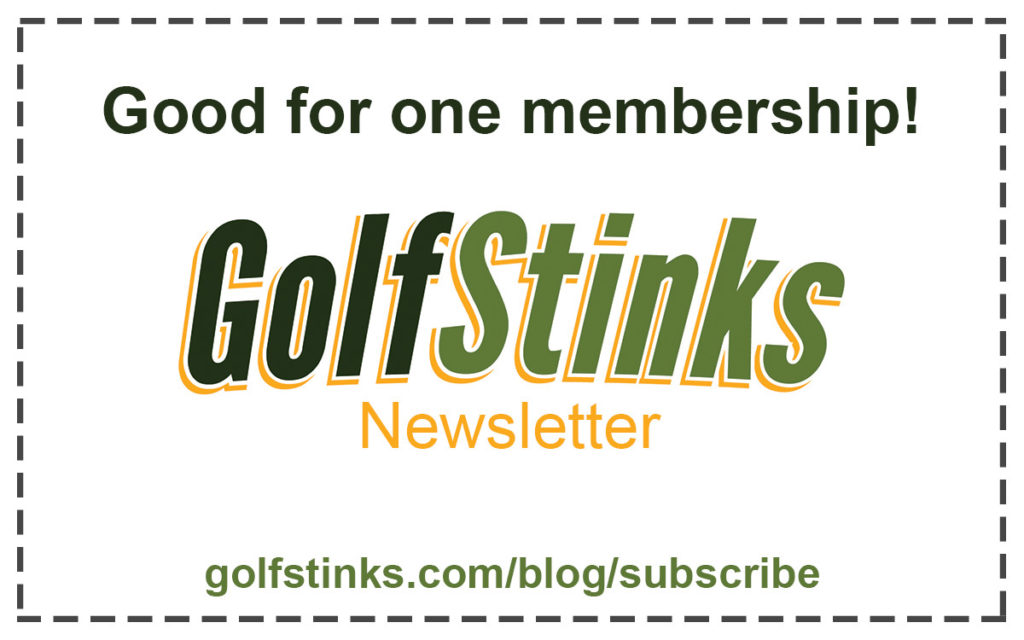 So when considering a gift for the weekend golf hack in your life this holiday season, remember: Relaxation over frustration!