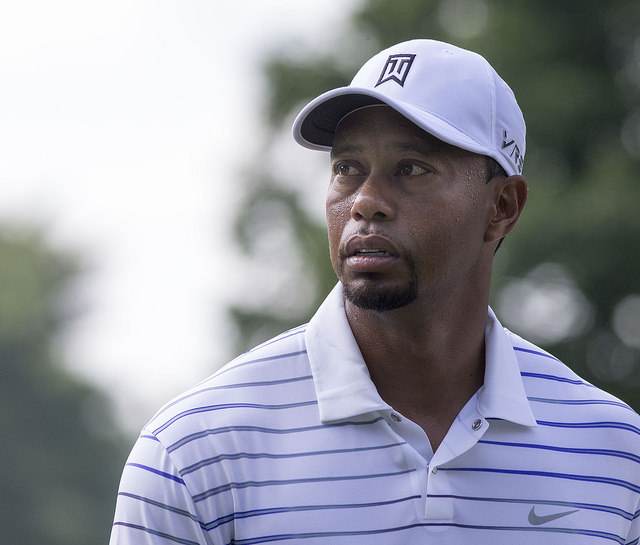 How many great sports careers have been cut short by injuries?  How many players can you look at and say "If only he could stay healthy?"  Some players may have already established a hall of fame career when the injuries began to pile up – players such as Ken Griffey Jr., Sandy Koufax or Gale Sayers.  Others land on the list of "What could've been."  That list includes players such as Ralph Sampson, Tony Conigliario or Maurice Stokes (look him up if you don't know who he is).  So the question is, is this how Tiger Woods will be remembered?
Tiger was dominant without question through most of his career.  You can present the argument that he may have been the greatest of all time.  But over the past few years, the injury bug has struck him in several different ways.  From his back to his knee to his Achilles, Tiger could be well on his way to a "What could've been" status.
It seems strange that, just a few short years ago, we all expected Tiger to own just about every significant record in golf there is to own.  Now, many of us would not be surprised if he never wins another major.  Actually, there are probably a few of us who don't see him winning any tournament for that matter.  While that may be a stretch, the history of some other great athletes suffering significant injuries does not bode well for Tiger.
Take Griffey for example.  During his time in Seattle he, along with Barry Bonds, could be considered the top two players in baseball.  But after injuries to his knee, hamstring and wrist, he was a mere shell of himelf for the second half of his career, several seasons failing to play in even half of his teams games.
Basketball fans also remember Penny Hardaway.  For the first six or seven years of his career, Penny was compared to the great Magic Johnson.  However, five knee surgeries later, his all-star and possible hall of fame career became that of a part-time starter and decent bench player.
So has Tiger already begun walking down the same path?  With back problems over the past two seasons and four or five knee surgeries throughout his career, one could imagine that Tiger's best days are well behind him.  The only thing left to see would be if Tiger can buck the trend and avoid becoming the next Grant Hill.
Swing 'til you're happy!