Nowadays, pretty much everyone carries a camera with them out on the golf course – even if it's just the one on their phone. But I would carry a camera with me on the course long before cell phones became a standard accessory.
Early on, I realized that golf was much more than just a game – it could also be a hike through some of the most beautiful surroundings nature has to offer. And so I sought out to capture those surroundings, with camera (and clubs) in hand.
While I hardly consider myself a talented (or even good) photographer, below are some of my favorite shots…
Sleeping Giant Golf Course – Connecticut, USA
I snapped this photo from behind the 9th green one afternoon in late October. I liked it so much, it was the wallpaper on my computer for about three years. Perhaps the closest thing to my "home" course, Native American folklore said the hills (in the background of the photo) resembled a giant man sleeping – hence this little 9-holer's name.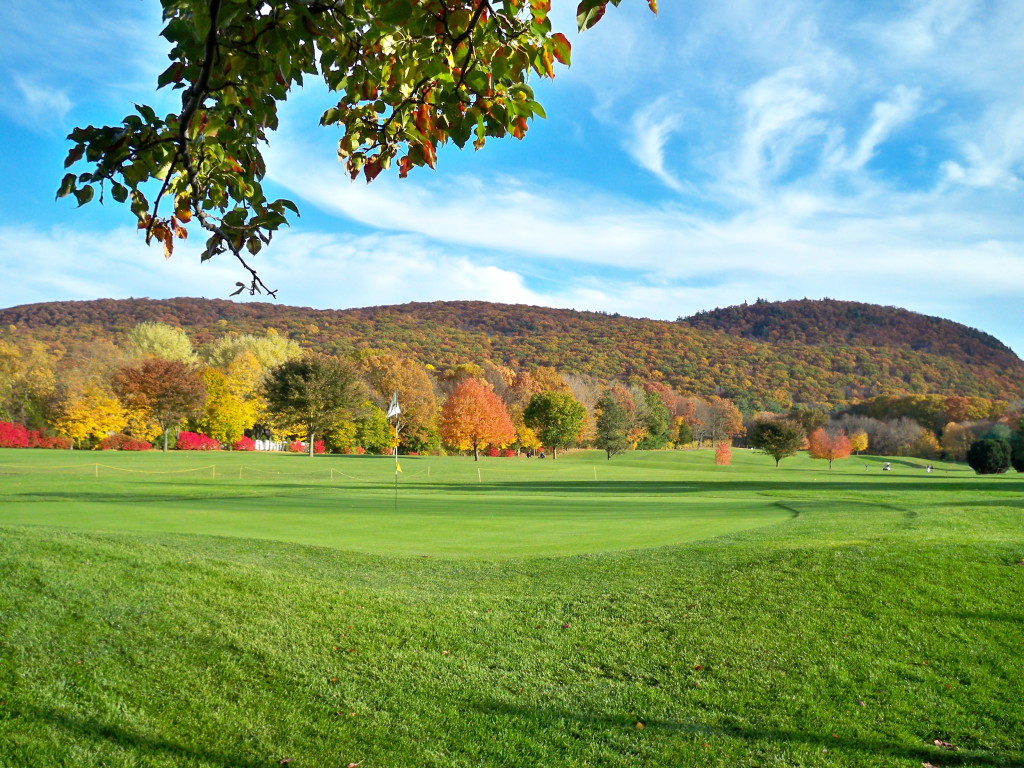 Paa-Ko Ridge Golf Club – New Mexico, USA
I consider Paa-Ko Ridge one of my favorite golf courses. To take this photo of the par 4, 15th, I had to stand on the championship tee-box of hole 17. Though I was playing a few tee-boxes up, the walk back was well worth it. If you ever get to play golf in New Mexico, do not pass it up – the courses there are simply amazing (see my review HERE).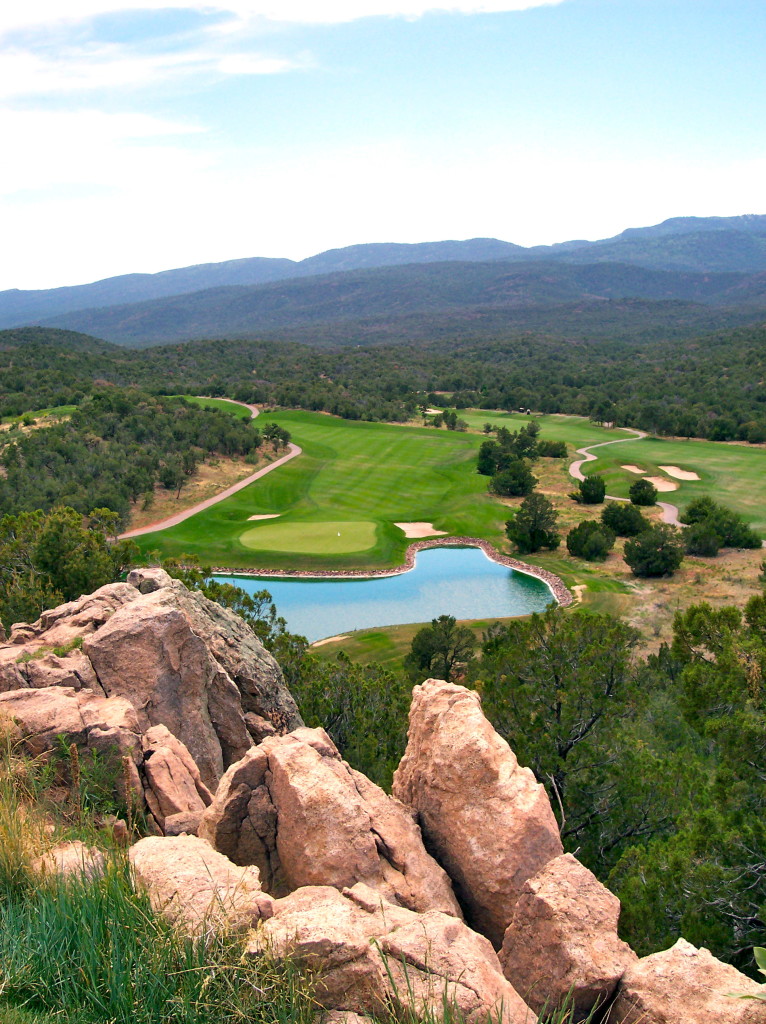 The Golf Club at Moon Palace – Cancun, Mexico
My first round outside the United States came at this Jack Nicklaus Signature course. While the photo features a great golf hole, what I love the most about this image is you can see (if you look hard enough) a few of the staff actually diving (in their work clothes) to retrieve balls from the pond – a normal part of their daily job responsibilities.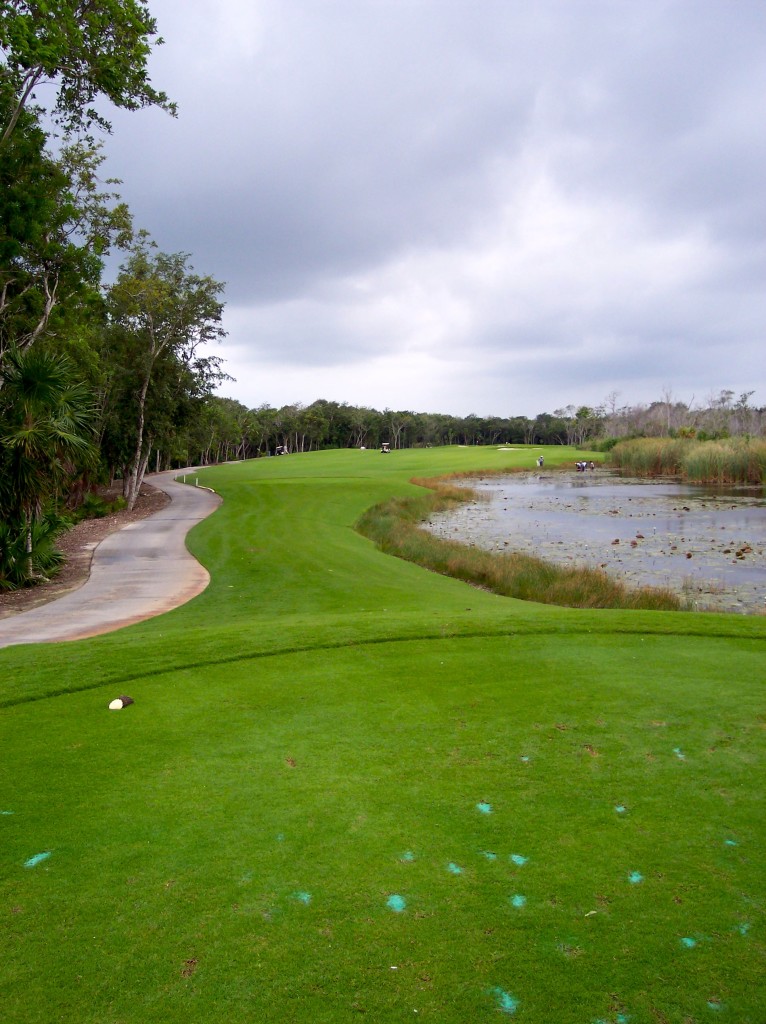 Kapalua (The Bay Course) – Hawaii, USA
The signature hole on The Bay Course at Kapalua plays over the Pacific Ocean – complete with strong winds and waves crashing up against the cliffs below. The whole thing is very surreal and the photo I snapped doesn't do it justice. Needless to say, I plunked two tee-shots into the abyss before making it across safely (see my review HERE).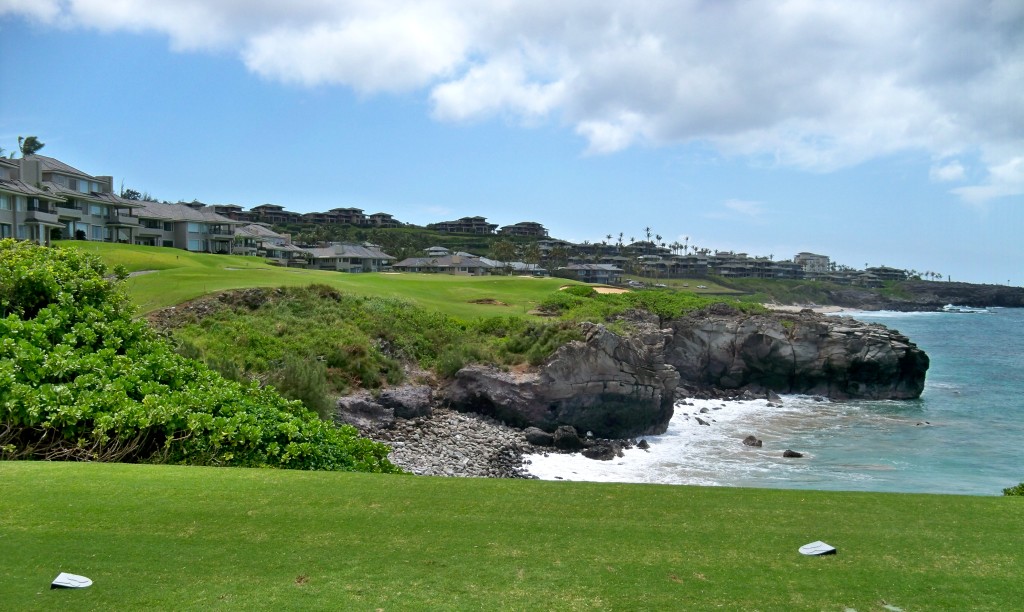 Okemo Valley Golf Club – Vermont, USA
Okemo is widely known as a winter ski resort, but it features one heck of a golf course in the summertime too. I don't even remember what hole I took this photo on, but I like it because it expresses the serenity and tranquility of golf. My friend Tom had hit a good approach shot and was walking to mark his ball. While I was watching him, I got the urge to take this photo – the atmosphere was just perfect; it was eerily quiet with a warm breeze from right to left. The image really does capture the mood at the time – calm and peaceful.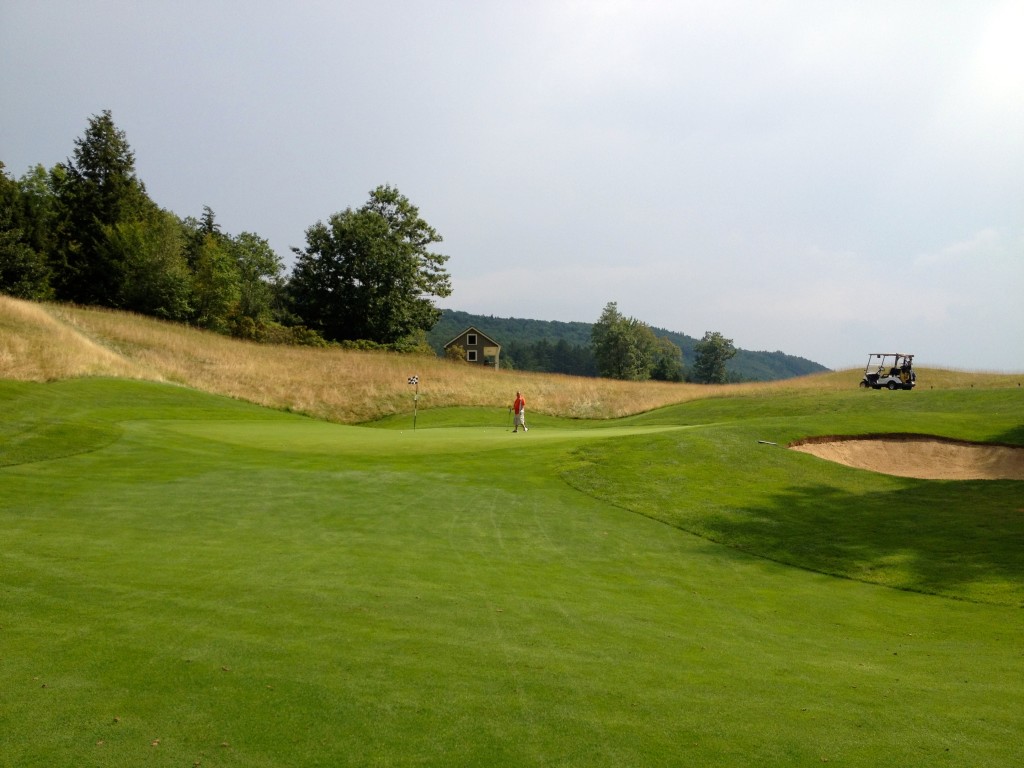 Keep in mind, these are not necessarily my favorite golf courses, but rather my favorite memories from golf courses. These photos remind me that playing golf is secondary to the experience golf has to offer. Slow down and enjoy – after all, golf is a game; you should have fun playing it.