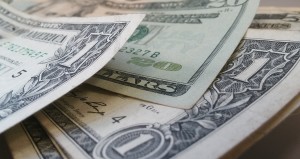 A while back, I was asked to partake in a golf betting game called Wolf (we've written about Wolf and other popular golf bets like Nassau before). It was my first time betting on my own golf game and it was a bit of an adrenaline rush.
On the last hole, I crushed a drive straight down the middle and decided to go "lone wolf" (which basically means I play the hole on my own against the other three and if I win, I get triple the bet). To make a long story short, I birdied the hole, which effectively voided the money I was down from the rest of the round – I had broken even.
Though I didn't win any cash that day, there was a seed planted in me and over the next couple of golf seasons, my golf buddies and I would place a little wager on our round – mostly the game of Nassau (front nine winner; back nine winner; and overall winner).
Today, it's been a few years since I've put money on my round, but I do get the urge to every once in a while. And nowadays it's even easier to keep track of the wager because there are many quality golf apps that are geared toward betting on your round, like Golf Money from POD LLC.
All this being said, I was wondering how many of you bet on your golf round? Do you bet all the time? Have you ever bet on your round? Perhaps gambling is something you will never partake in? Take the poll below and let us know!

Loading ...