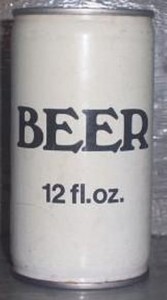 I've got a bone to pick with whoever is in charge of stocking the beer cart. Not so much the MOFOBETE, their job is to peddle the goods. I'm talking about the decision maker who decides what refreshments and stuff go on the cart. And by refreshments I mean beer. This includes some 19th hole's as well.
I work all week and on the weekend I like to squeeze in some golf between beers. In saying so, can I have a beer that I actually want? I am by no means a beer snob…I went to college. All I'm saying is, offer more. The selection looks like it came from a frat house. There are a plethora of beers out there now that are quite tasty and are made right here in the good ol' U.S. of A! Come on guys, step it up a bit. If you're giving it out for free that's one thing but for everyone that's paying, broaden the choices a little bit.
This isn't meant to knock the "traditional" domestic beers. This is more along the lines of golfers and hacks are diverse in what they enjoy drinking. Doesn't it make more sense to heighten the total golf experience? I return to places just because they have a beer I like. If my local track had a nice well rounded selection of beers on the course…I don't know…I might actually have to use my sick days. This also lends to great exposure for the course by the best known form of marketing – word of mouth. "Oh man, I played at (insert golf course here) and they had cold (insert favorite beer not normally available here) bottles/cans on the beer cart!"  Can't you just feel the excitement?
In the meantime, I guess I'll just have to keep bringing my own. Yeah , I know it's cheaper but some times splurging a little is ok too. Look, you're going to get your cheap people and your big spenders. Unfortunately, we'll never know if the opportunity doesn't exist. Create the opportunity.
Hit'em long…yell FORE…take the poll below!!!

Loading ...