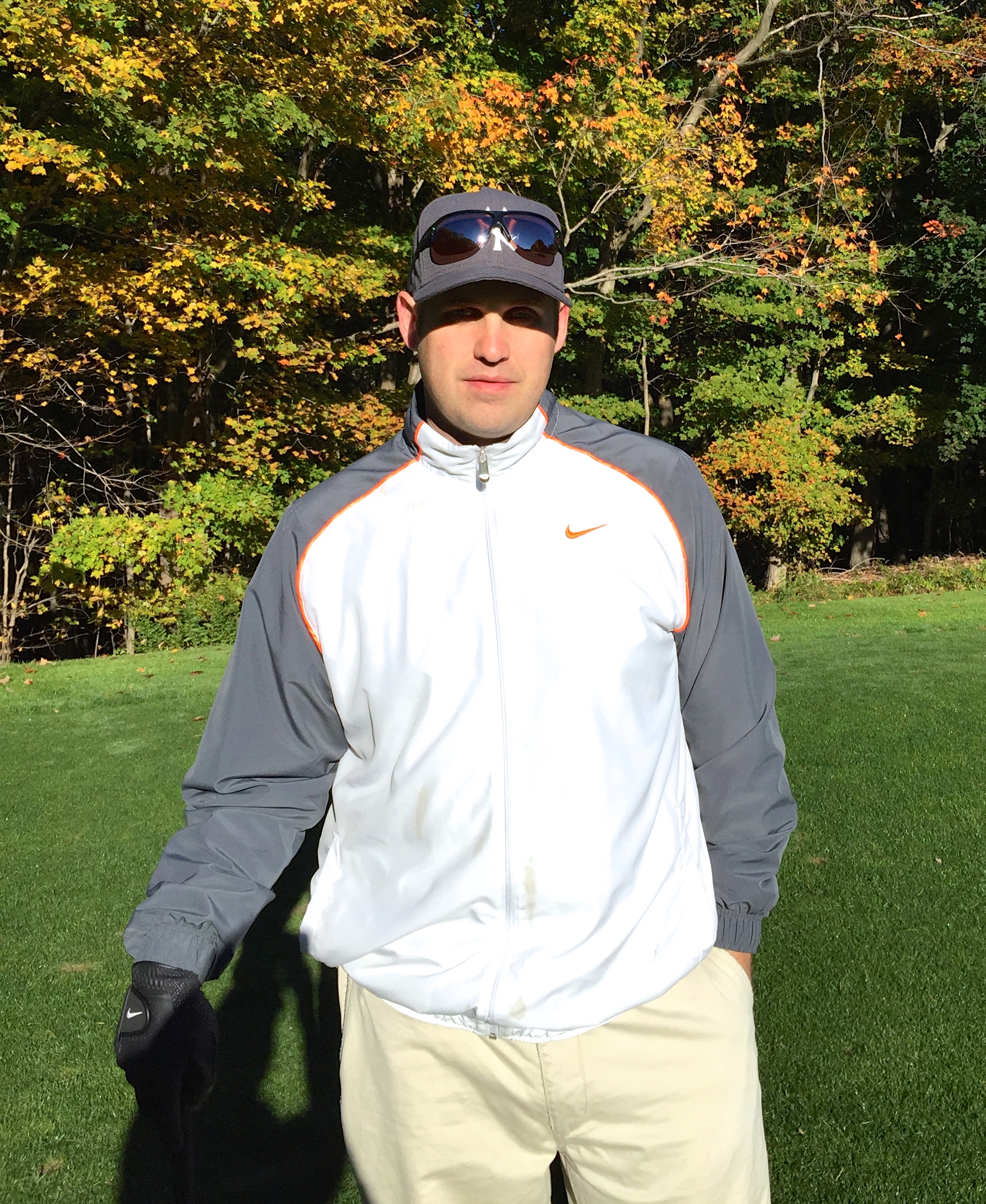 About Stinky Golfer Pete
Pete Girotto is co-founder of GolfStinks, LLC. He's also the token lefty in the group and never seems to let anyone forget it.
Quotable…
"Hit 'em long; Yell FORE!"
Pete's a regular contributor to the GolfStinks blog and here's some of his latest work…
Pete's Recent Posts:

Q&A with Stinky Golfer Pete…
Years Stinking at Golf: 15

Average # of Rounds per Year: 25
Golf Equipment: Everything Mizuno except for a Taylor Made 3 Wood…it's like that old hat you can't get rid of.
Golf Balls Lost in an Average 18 Hole Round: Well…offsetting the ones I find, I'd say about 3 or 4.
Favorite Course Played:
If I'm out playing, then that's my favorite course.
Dream Foursome:
Me, Robert Deniro, Michael Jordan and Chevy Chase
Most Interesting Golf Experience:
1996 U.S. Amateur Championship, some kid Leopard, Bobcat, Tiger…who the hell knows, and myself are running neck and neck for the lead. This cheatin' sum'bitch replaces my ball with a C4-charged exploding ball. Last thing I remember was setting up for my drive on the 18th hole and BOOM…knocked me unconscious for two friggin' weeks. Needless to say, Cougar won that year. True story…I wonder what he's up to these days?
---
GolfStinks contributors: Stinky Golfers Chris, Greg, Pete & Tom