Normally, we here at GolfStinks don't write about where the tour is playing in a particular week, but the celebrity pro-am is a bit different. After all, if Bill Murray is cracking jokes on his way down the fairway, it's probably one of the more fun events in golf.
But this year's tournament is a bit unique: It marks the 30th year that AT&T is sponsoring the Pebble Beach National Pro-Am and as such, AT&T is doing something that is pretty cool – they're giving four golf fans a "fans-eye-view" of the event.
So what does this mean? The four fans, who are neither golf professionals nor celebrities (yet), will get a behind-the-scenes look at the tournament, while utilizing the AT&T Network and HTC devices to document their journey via social media.
And there will be plenty for them to document – they get to walk the famed Pebble Beach with a course historian; get swing advice from a top 100 golf school; and perhaps most importantly, find out what it takes to raise more than $120 million in charity (not-to-mention watch the tournament from AT&T's sky box).
But perhaps most intriguing of all is who these fans are: A military vet who took-up golf to help him rehabilitate from a devastating war injury; An African-American woman who began playing golf to bolster her career and ended-up founding an organization to help other minority women learn the game; An average guy who quit his day job to try and play on the tour, even though he had never picked up a club before that; and a shy teenager who has used golf to both build confidence in herself and inspire other girls.
The tournament is next week and while the match will assuredly be compelling to watch, perhaps the real storyline is how the event is covered from these four fans' perspectives. As such, we'll be following them – with a post both next week during the action and the following week, post-tourney.
Meet the four fans and follow their journey, via the hashtag, #ATTProAm and their Twitter handles:
@TimLangGolf
@BlackGirlsGolf
@TheDanPlan
@KTHorsford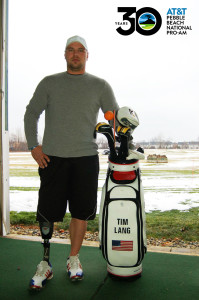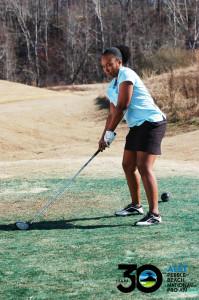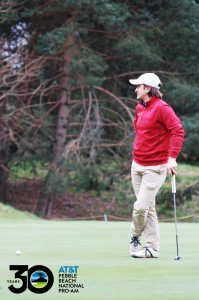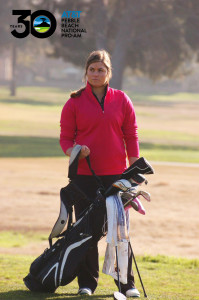 This post is in partnership with AT&T. All opinions are GolfStinks'.