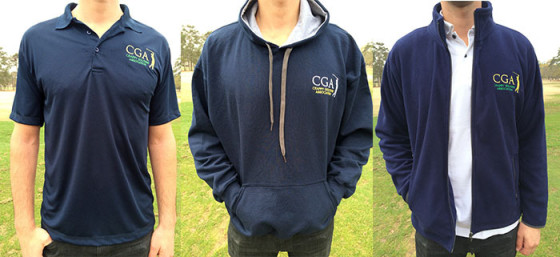 Noting stinks more than a crappy golfer…And the Crappy Golfers Association has recently launched its Kickstarter campaign to drum-up interest for their golf apparel line.
I wish I could say this is a GolfStinks venture, but it's not – founded by Gary Gologorsky after he retired to Myrtle Beach, Mr. Gologorsky took out an ad on Craig's List to find new "crappy golfers" to play with. After piecing together a few talent-challenged players, he decided to trademark his logo and have some polo shirts made-up. The line has since expanded to now include additional apparel, such as hoodies and hats.
He made a video (see below) and is now on Kickstarter trying to raise $10,000. Regardless of if he achieves his goal, I say kudos to Mr. Gologorsky – There should be more folks out there proudly affiliated with organizations like this! And In fact, the Crappy Golfers Association isn't alone – there's also the Bad Golfers Association.
Both of these organizations are small, grass-roots operations, but demonstrate a spirit that more golfers should embrace: That golf is a game, you should have fun playing it.
Take a minute to watch Mr. Gologorsky's Kickstarter video and if compelled, pledge your support. And at the very least, consider what you can do to get more enjoyment out of this game. After all, if every average golfer out there (which is about 90% of golfers) cared less about their score and more about having fun, many of the problems with the game (slow play, stress and frustration over poor play, etc.) would be a thing of the past.