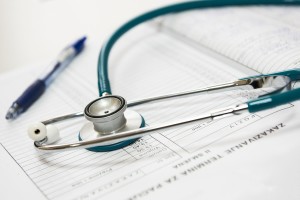 With all the crap about health insurance being flung around in today's political arena, the reality is we need it. Period. There is no two ways about it. Unfortunately, people still go without it and that can put them in a serious pickle. Luckily, my employer has a pretty good policy and I don't have to deal with the Obamacare drama…yet.
If it wasn't for health insurance I probably wouldn't be golfing. Who knows, I might not even be here today. Let's face it, if I didn't have health insurance you can bet I wouldn't be visiting the doctor regularly. In fact, I think I went most of my 20's without a regular check up. Bad, I know.
Enter health insurance. Two and a half years ago, a regular check up turned into me needing major surgery. Thanks to health insurance, I'm here today and I was actually told to golf a little bit during the later stages of recovery. Who knew?
Speaking of golf, today I find myself with another medical run in thanks to golf. Actually, it was more due to the years of running but golfing didn't help. A bum hip of all things. Not to worry, the mechanics will have me up and running in no time. And get this…golfing makes the list of activities during the rehab. Later on of course.
Where would I be without golf and health insurance?
Hit'em long…yell FORE!!! Get health insurance.