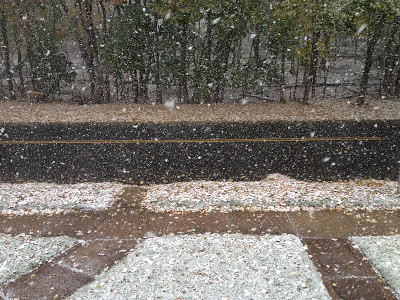 This is the view out my window as I pen this post on November 7th. Stupid Nor'easter. I was hoping that, along with the rest of the east coast, golf courses too would recover after Hurricane Sandy. And indeed I received emails this week from a few of them touting they were open again. But now, who knows?
You see, while I typically complete my 18-hole golf schedule by the end of October, November (and sometimes even December) usually means weekend 9-hole rounds with my dad. But if this mess keeps up, there'll be no rounds to be had.
Last year, he and I were still playing on November 20th. Most years we play at least till (or just after) Thanksgiving. One year we even played in early December – a pretty amazing feat here in Connecticut.
My dad, now in his mid 70's, doesn't play most of the year. In fact, he looks forward to the cooler temps in the fall – he only plays 9, takes a cart and doesn't worry about his swing or what his score is going to end up being – He's out there to enjoy himself.
But this snow is threatening his entire season! Perhaps things will get better – Perhaps temps will get back up in the 40's and 50's (typical of this time of year); Perhaps the snow will melt; Perhaps the courses will re-open; and perhaps…just perhaps we'll be able to get back out and play a few more holes in what's left of 2012's golf season.
Here's an updated pic from this morning: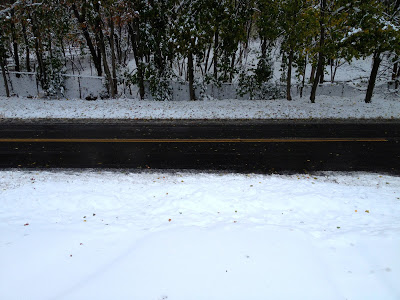 Hmmm – perhaps not.