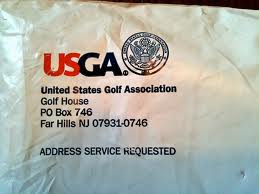 Back at the end of April, I posted on how I may actually fork over my $10 to become an official USGA member. One of the things we pride ourselves on here at Golfstinks is we don't BS folks.
That being said (and to show I'm not a cheap bastard), I'd like to offer some proof I indeed joined the USGA. I have to tell you, I was more excited than I thought I would be when the package arrived at my doorstep. Now I realize I poked fun at the amenities one receives upon obtaining membership (the rule book I don't need since I have the app, the God-awful US Open hat, etc.).
But much to my surprise, I did enjoy emptying the contents of the package to reveal my "officialness" to this legendary organization (OK, maybe they missed the apostrophe and capital "A" in my name…no big deal). But besides the enclosed goodies, I can take comfort in knowing I've helped support golf at the grassroots level.
Below are the unpacking photos and I must admit, the hat (though it's going straight to my father) is not as bad as I thought. I'll pass along the rule book to someone who doesn't have the app version, and I know in my original post I mentioned those USGA bumper stickers – well guess what? No more stickers! One photo of note is the "tips" on the back of your name tag (it appears slow play is the biggest issue with golf today)…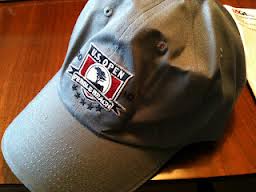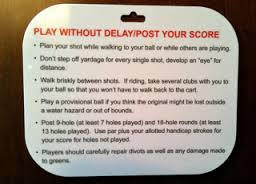 If you haven't already, consider USGA membership – if not for the amenities, for how it helps the game.