Let's face it, the people who run golf courses don't trust us.  I'm not saying they're not justified in their distrust, I'm simply stating a fact. If you want proof, all you have to do is read some of the signs you come across on the course.
I myself have seen countless signs on tee-boxes, by greens and of course, plastered all around the clubhouse and proshop. Below are a few signs that I just had to snap a photo of…
One thing courses do to try and keep golfers from hitting into one another is devise warning systems. I've seen super tall flag sticks planted in the middle of a fairway so you can waive back to those on the tee that it's OK to hit. I've seen bells placed in the fairway to ring and I've even seen a periscope setup on the tee so golfers can tell when the group ahead is out of range. But the sign below takes the cake…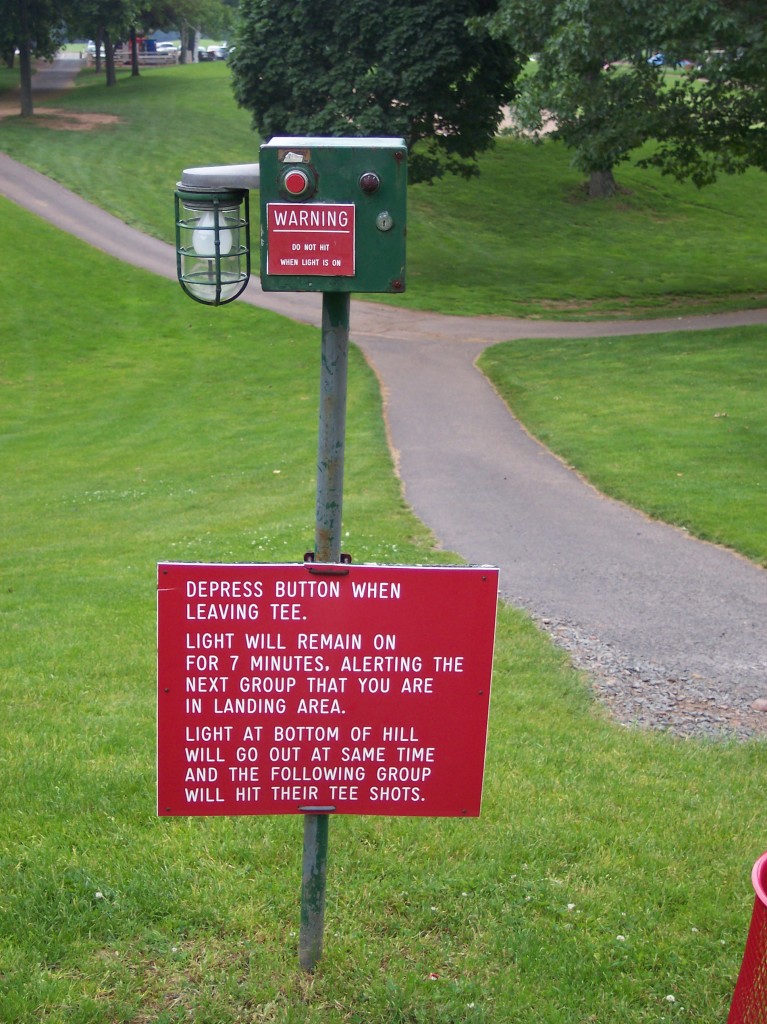 Apparently the urge to relieve yourself is far too great on this tee-box…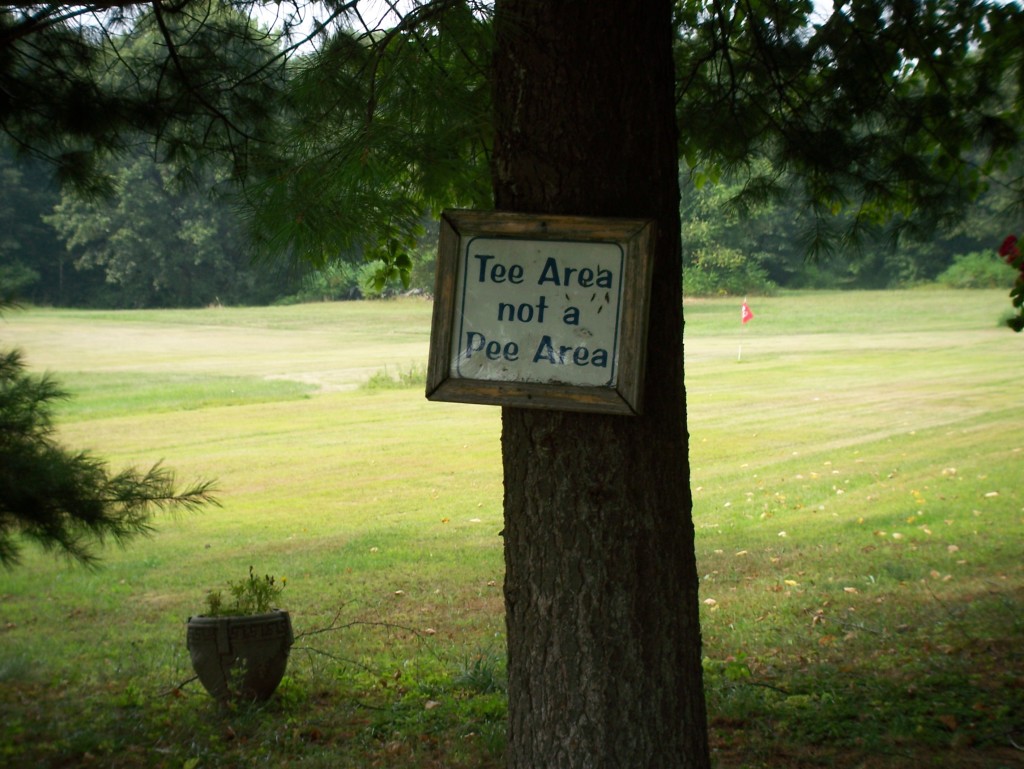 How about this one – Are golfers drowning themselves after bad approach shots? OK, maybe they just don't want you fishing out balls from the pond, but who's taking the cart beyond that point??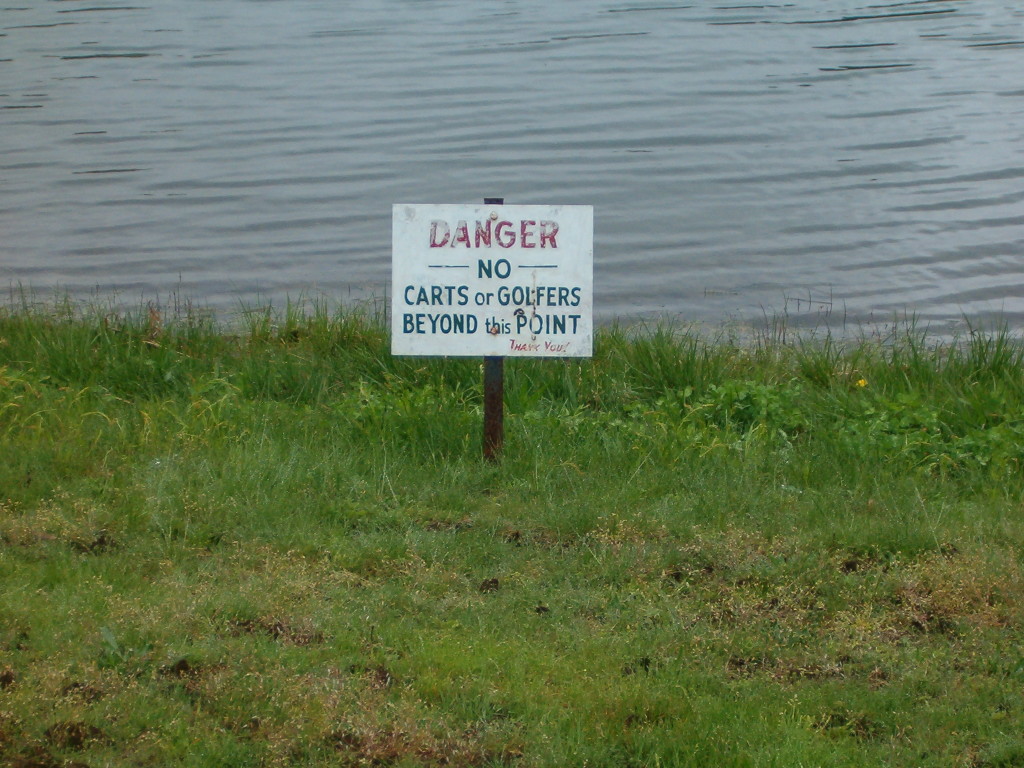 I love signs on the first hole because they tell you a lot about the course you're about the play. Some courses do it right – for example, a 9-hole course close to my home used to have a sign that read "No one is offended by poor play, but everyone is offended by slow play" – I never forgot it, even though the sign is long gone. Other courses, well…see below…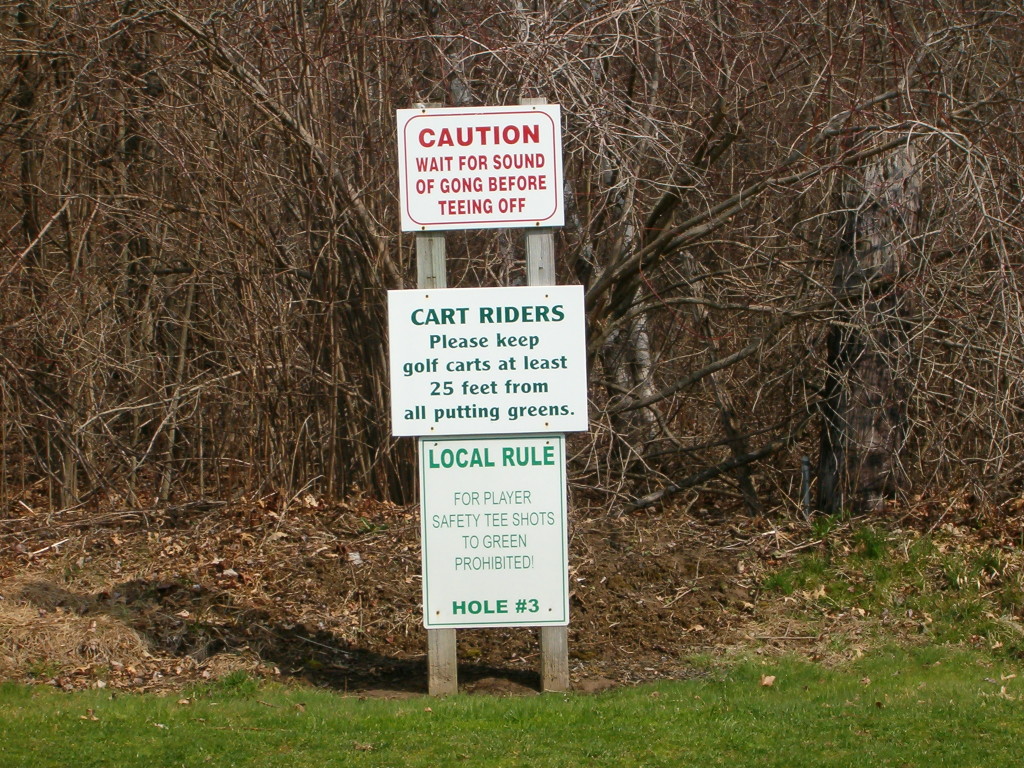 But some course managers also have a sense of humor too – check out these two signs: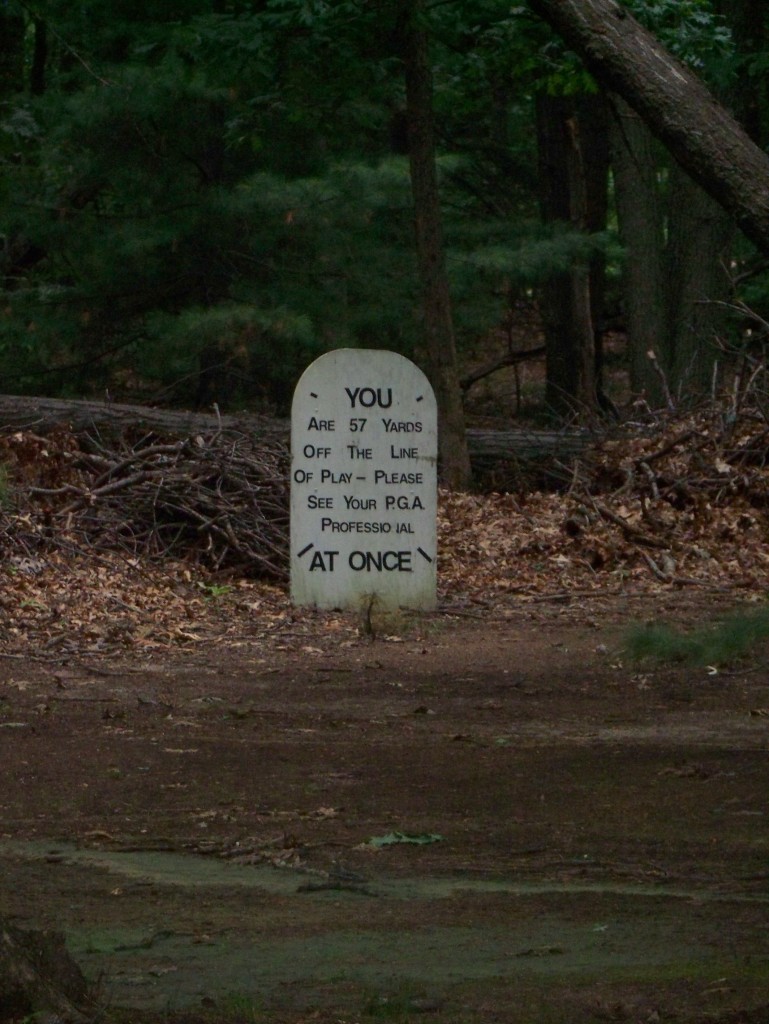 And perhaps my personal favorite…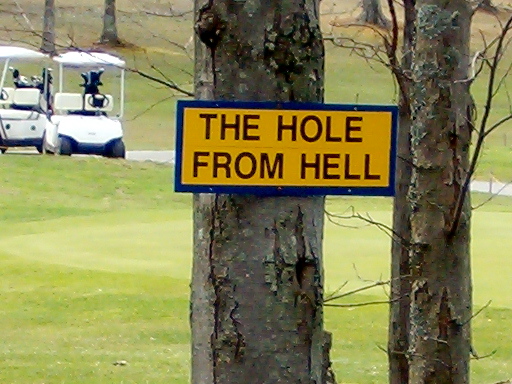 If you liked these, check out the entire Pinterest board we've dedicated to golf signs: