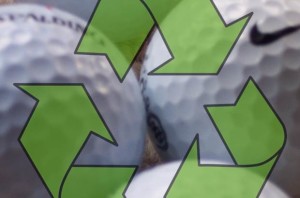 I just picked up a refurbished iPad – I saved a good amount of money and can't tell the difference between it and its brand new sibling. Yet many consumers avoid refurbished or recycled products because they fear a loss in performance…golf balls included.
Recycled golf balls have basically been reclaimed after being lost on a golf course, cleaned and repackaged for resale. The balls are typically categorized into groups (e.g. 'excellent condition' – hit once and lost; and 'good condition' – maybe minor blemishes but absolutely playable, etc.).
There are valid reasons recreational golfers should consider purchasing recycled balls over new ones – here are three:
1. You won't notice the difference.
According to a study by GolfBallTest.org, there's virtually no difference between recycled golf balls and brand spanking new ones. In fact, this includes balls that have been submerged in water. Only those that have been submerged for a substantial amount of time (and show obvious signs of wear) is there significant performance loss (and those balls won't qualify to be repackaged and resold anyway).
As a personal testimonial, I myself have purchased/played with recycled golf balls on a pretty regular basis over the past five years and have not noticed a difference – performance appears to be the same as does my score vs. when I use new balls.
2. Cost.
You'll save a good amount of cash switching to recycled balls – sometimes half price or more over new balls of the same brand or type. Check out some of the deals on CYCL'd Golf – a dozen Pro V1's for $27? It's crazy! Plus CYCL'd Golf has fun with it – their box turns into a putting aid so you can work on both speed and accuracy!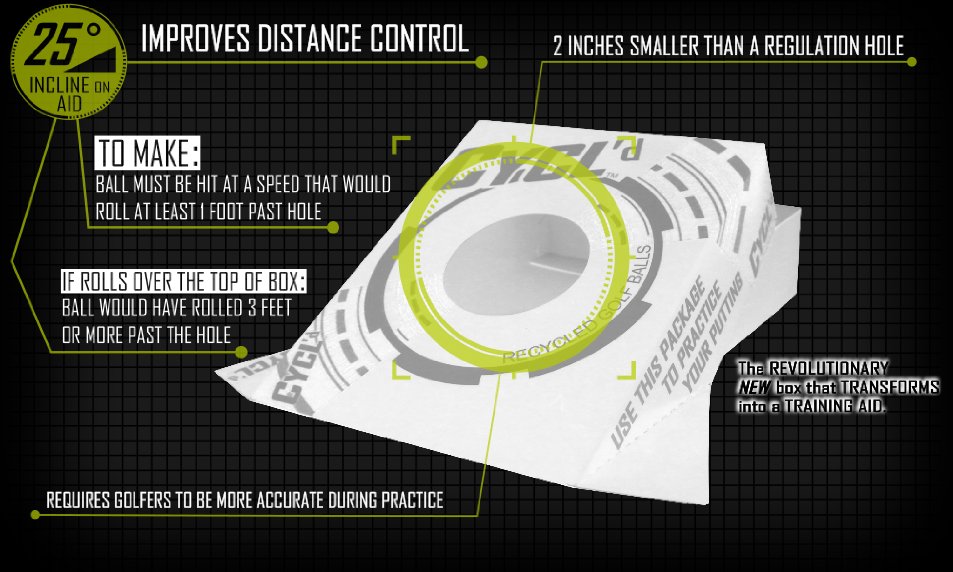 3. The environment.
In the U.S. alone, golfers lose an estimated 300 million golf balls annually. Three hundred million! I know I've done my fair-share to contribute to that number. And those lost balls weigh heavy not only on our scorecards; not only on our wallets; but also on the planet (not just by being litter or hazards to animals, but also by possibly leching zinc into our water systems). Using recycled golf balls will help curb the amount of balls left out in our environment.
If these reasons aren't enough, perhaps head over to CYCL'd Golf's website and enter their contest to win a year's supply of recycled golf balls! Or head over to GolfStinks' Facebook page and check our wall for a chance to win a box of recycled balls, courtesy of CYCL'd Golf!