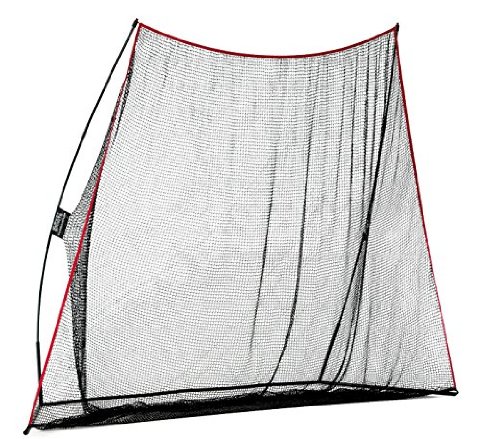 A couple months back we took a look at Rukket Sports' Chipping Net & Range Marker Target. This time around I got to break out the big dog and smash it into their Rukket Haack Golf Net.
We can thank Rukket Sports and college golf coach Chris Haack for spawning this wonderful creation. A portable, lightweight, very well made (wouldn't expect anything less) golf net perfect for a little backyard swing session.
Whether you grip n' rip like a pro or like you got two left hands, this ball catcher is key to keeping you loose and moving when you're off the course. Don't let the picture fool you. This net weighs in at 10ft H x 7ft W x 3ft D. Couple that with a quick set up and break down and it's a no-brainer.
I know what you're thinking, a golf coach named Haack. Let me tell you, this guy has turned out some Tour winners like, oh I don't know, Bubba Watson. He must be doing something right and so should you.
Head on over to Rukket Sports and get yourself one of these and you'll be breaking 80 in no time…80 windows, 80 clubs. All jokes aside, this is a great addition to helping improve your golf game.
Hit'em long…yell FORE!!!