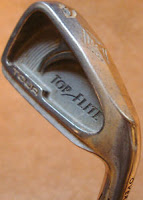 Recently, I asked how much you pay for a new set of irons (that poll is still open, so feel free to vote HERE)! Today I want to know how long you should play with a set before deciding it's time to purchase a new set.
I've had my current set for eight seasons now and I think it might be time. But what's normal? I suppose if you have a ton of extra cash on hand, you might get a new set every year or so. But what about you?
How Often Do You Get New Clubs?