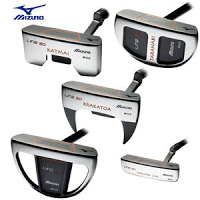 I've always said that you could hand me a sawed-off broom stick with a block of wood nailed to the bottom and it would work as effectively as the most expensive putter on the market.
All putters are basically the same – it's just that humans like to spend money thinking they are getting a fancier, more technologically advanced piece of equipment. But to me, it's all about practice – not the type of putter you have.
What do you think?
Does the Type of Putter Matter?